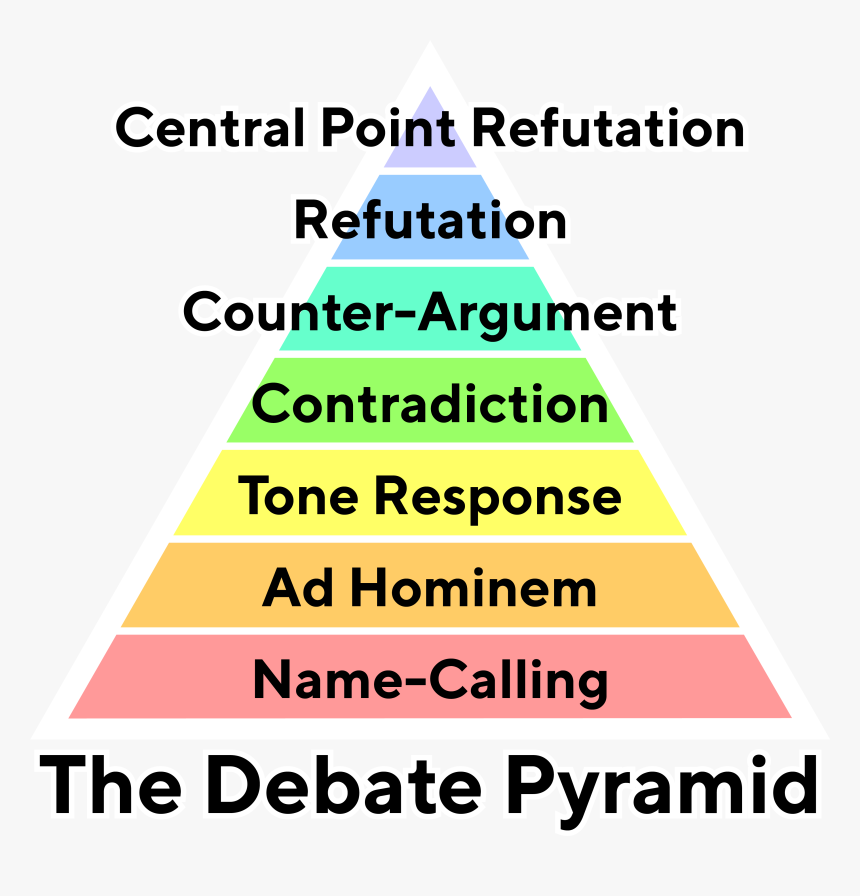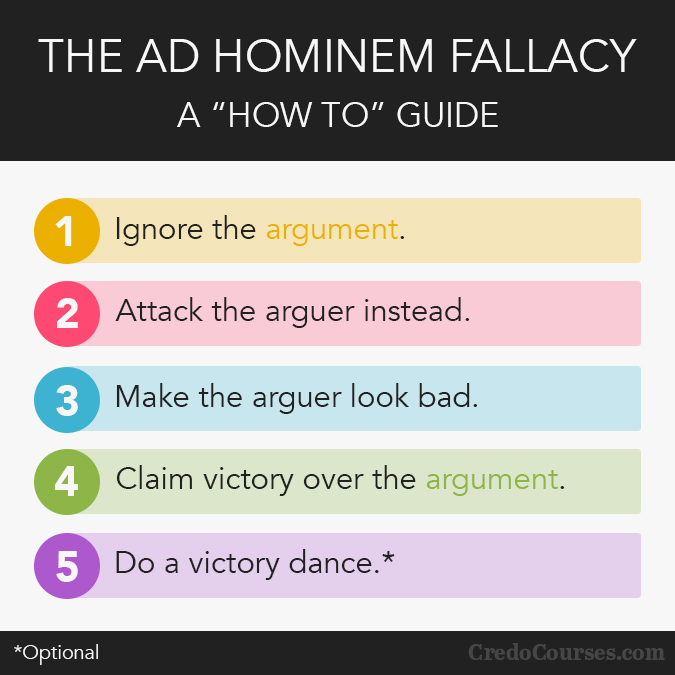 If you've done any evangelism at all, you've likely experienced a personal attack (Ad Hominem; in a way that is directed against a person rather than the position they are maintaining).
This should come as no surprise for Christ gave us warnings about it in addition to experiencing the ultimate attack, the one against His life. "And ye shall be hated of all men for my name's sake: but he that shall endure unto the end, the same shall be saved." [Mark 13:13]
While some accusations may be well founded due to our own poor attitudes, words & acts, most are ad hominem attacks.
Let's look at a few and learn how to respond without reviling.
Before we answer this attack, we need to remember how Jesus responded to personal attacks. He didn't revile in return. "Who, when he was reviled, reviled not again; when he suffered, he threatened not; but committed himself to him that judgeth righteously:" [1Peter 2:23; Isa 53:7]
The First ATTACK has a few versions: "You're Arrogant. You're just closed minded. It's obvious you've already got your mind made up."
First off, ACCURATELY define your intentions & motives. Tell them that it is true that you have your mind made up, and it's not because you haven't examined the evidence nor heard the arguments. It's made up BECAUSE you've given careful consideration to the scriptures. "These were more noble than those in Thessalonica, in that they received the word with all readiness of mind, and searched the scriptures daily, whether those things were so." [Acts 17:11].
This attack is vile in that it impugns your motives. It attempts to judge you unfairly and we know how the Lord feels about that [Matt &:1-2].
RESPOND calmly with a question; "Are you saying it's arrogant to say & do what the bible teaches? [Luke 6:46; Mat 7:21-23; Col 3:16] Jesus often used questions (about 100) to challenge His accusers & His disciples. [Matt 15:3; 21:25]
One good question from Christ's spiritual arsenal is, "Have you READ this scripture?" [Matt 21:42]. It's much more effective to show someone the verse in the bible than it is to refer to it or even to quote it from memory. Otherwise it's just arguing opinions. Show them, not just tell them. Let them READ it for themselves.
I sometimes ask; "Is it ONLY the OTHER guy that has his mind made up?" The other person has their own steadfastness and sees your steadfastness as pride. "How come your unwavering assertions aren't arrogant?" This response is not to conflate the conversation. It's to calm it down by finding common ground. Paul used a similar strategy at the beginning of his speech on Mars Hill [Acts 17:22].
It's a good reminder for them and for yourself that GOD HATES pride & arrogance. [Prov 8:13; Luke 18:14]. Perhaps you can restore civility by admitting that you're working on avoiding this sin.
Remember that debate is healthy, ARGUMENT is not. We must have discussions about our differences, but we mustn't allow ourselves to resort to ANGER & HATE. "Let nothing be done through strife or vainglory; but in lowliness of mind let each esteem other better than themselves." [Phil 2:3] Consider these passages for additional study on scriptural debate [1Thess 5:21; Titus 2:15; 2Tim 4:2; 1Tim 5:20; 2Tim 2:24-26; Jude 3; 1Tim 6:12; 2Cor 10:4-5; Acts 14:26-15:2] It's better to end the discussion if either of you are having trouble with their emotions. [Mat 7:6; 15:14]
Another good reminder is that it's NOT ABOUT WINNING an argument, it's about winning a soul. "To the weak became I as weak, that I might gain the weak: I am made all things to all men, that I might by all means save some." [1Cor 9:22]
Finally, if you've handled yourself well, made no mistakes in your defense of the Gospel and never raised your voice or rolled your eyes, THEY MAY STILL accuse you of pride. THEY did it to the Master Teacher, are you any more special than He? [Mark 14:61-65]
–Spencer