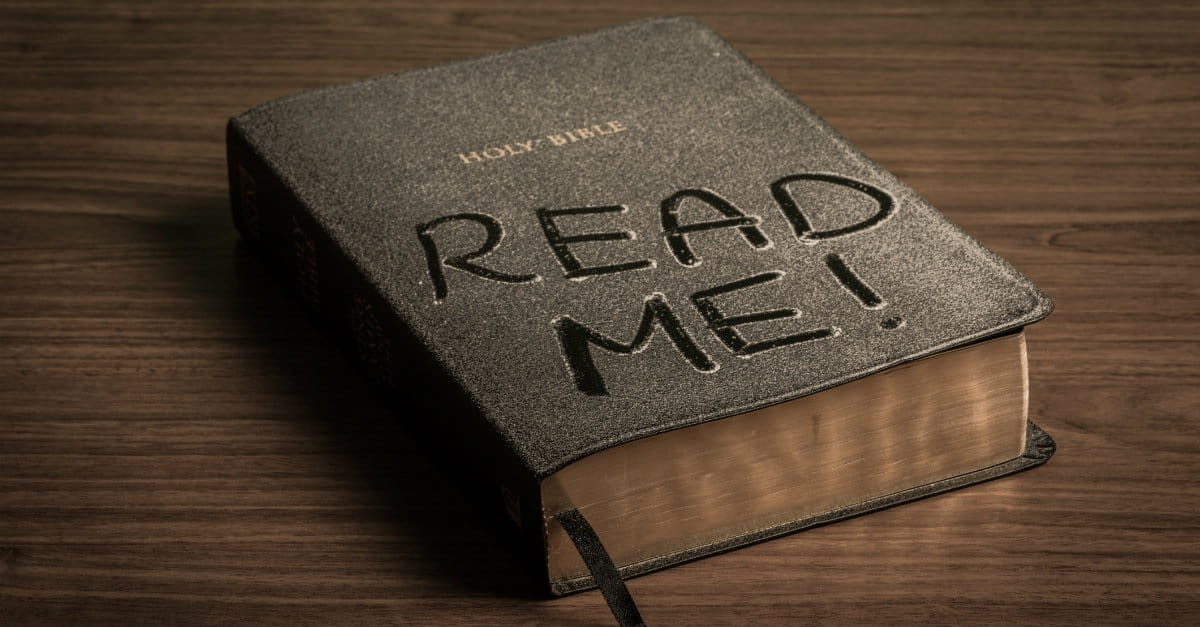 These past few weeks I've been encouraging us to make READING our Bibles one of our resolutions for 2020.
We began by noticing those 4 things we do that we THINK are bible study but are not:
LOOKING over the text but not studying it. "Search the scriptures; for in them ye think ye have eternal life: and they are they which testify of me. And ye will not come to me, that ye might have life." [John 5:39-40]
Reading AUTHORS other than God. "Ever learning, and never able to come to the knowledge of the truth." [2Tim 3:7]
CLASS attendance without studying at home. "And Jesus said unto them, I am the bread of life: he that cometh to me shall never hunger; and he that believeth on me shall never thirst." [John 6:35]
KNOWLEDGE in Social media memes which sound right but are very wrong. "These were more noble than those in Thessalonica, in that they received the word with all readiness of mind, and searched the scriptures daily, whether those things were so." [Acts 17:11]
Then we saw the 4 signs of a DEAD church.
DOCTRINE gets replaced by TRADITIONS. "Howbeit in vain do they worship me, teaching for doctrines the commandments of men." [Mark 7:7].
EDIFICATION replaced by ENTERTAINMENT. Paul asked, "What? have ye not houses to eat and to drink in?" [1Cor 11:22]
AUTHORITY of the word is replaced with FEELINGS. These feelings come from their own belly, not from the word of God. [Phil 3:19, 2King 5:11].
DISCIPLINE is replaced with TOLERANCE. Paul commanded the church at Corinth to DISCIPLINE an adulterous man [1Cor 5:1-2].
Now we shall see the 4 things we get when we READ:
READY to defend. Peter taught that we ought to be READY to give a defense of the hope that is in us. "But sanctify the Lord God in your hearts: and be ready always to give an answer to every man that asketh you a reason of the hope that is in you with meekness and fear:" [1Pet 3:15]. Reading is what will make us READY.
EQUIPPED for every good work. Paul wrote to Timothy telling him that the scriptures are what shall equip us. "All scripture is given by inspiration of God, and is profitable for doctrine, for reproof, for correction, for instruction in righteousness: That the man of God may be perfect, throughly furnished unto all good works." [2Tim 3:16-17]
APPROVAL of God. Paul asked the Galatians if he were seeking the approval of men or of God. Of course, the answer is that we ought to seek the approval of God. Therefore, he said, "Study to shew thyself approved unto God, a workman that needeth not to be ashamed, rightly dividing the word of truth." [2Tim 2:15].
DOCTRINE of Christ. Lastly, when we read, we can know what is the mystery and the doctrine of Christ. [Eph 3:3-4; Rom 10:17]. There is only ONE SOUND DOCTRINE, and that is found in God's written word. "Whosoever transgresseth, and abideth not in the doctrine of Christ, hath not God. He that abideth in the doctrine of Christ, he hath both the Father and the Son." [2John 1:9]
As you can see, the reading of God's word is so very powerful. It provides us with READINESS to defend, EQUIPPING for every good work, APPROVAL of God and knowledge of the DOCTRINE of Christ. When we READ, we will have all the knowledge we need for service in His Kingdom.
In 2020, let's make reading a regular part of our day, and let's "… grow in grace, and in the knowledge of our Lord and Saviour Jesus Christ. To him be glory both now and for ever. Amen." [2Peter 3:18]
–Spencer